It's almost that time again for all of dancers to start back. We comprised a simple list of the 5 must haves for back to school dance. Whether it's ballet, tap, jazz, or lyrical we have comprised a list that fits all dancers.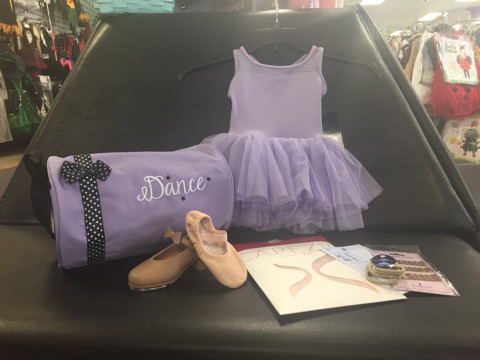 1. Dance Shoes
The most important thing on the list is dance shoes. You can't be a dancer and not have your shoes. We carry a wide range of shoes for each style of dance. Each shoe has it's own pros and cons and they all fit differently. Some shoes fit a half size off, some fit two full sizes off. If you are local, we ask that you stop by the store so we can fit your shoes properly for your feet. All fittings are free with the purchase of your shoes. If you are ordering off our website and cant make it tot he store, please feel free to call us so we can help guess the best shoes size for your feet. 843-626-6639
2. Leotards
Having the right attire for dance class is always important. We have a wide variety of leotard depending on you instructors preference. We have everything from basic leotards for dancers on a budget to competition outfits, and all the fashion leotard in between.
3. Tights
Tights are a must have for dance season. The biggest choice with tights is color, if your instructor does not have a preference and style. We carry footless, stirrup, footed, and transitional. The most popular is the transitional tights, also known as adaptadoe. These tights have a hole in the bottom allowing them to be worn as footed tights or as footless. The dancer can easily take their dance shoes off, pull their feet through the whole, and put on the regular sneakers after class.
4. Dance Bags
Dance bags are great for keeping up with all your dance attire and shoes. Young dancers can put their shoes in their bags after class some there is no questioning where their shoes have gone and scrambling to find them before class. It also makes carrying multiple pairs of shoes to dance easier, if they are taking more than one class.
5. Hair Accessories
Most dancers must wear their hair up during class. Ballet dancer are usually required to have the famous buns. Bun makers can help achieve this classic look. You will must likely need hair nets or a bun cover as well. We also recommend putting extra hair pins and hair ties in your dance bag.

Feel free to save and print out this back to school check list.